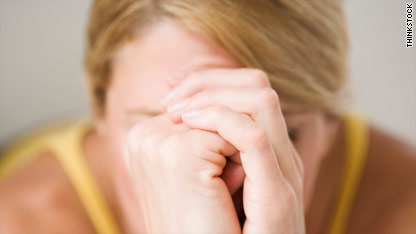 New research demonstrates that acupuncture reduces both depression and anxiety in women with PCOS, polycystic ovarian syndrome. The researchers hailed from State University of New York, University of Gothenburg and the Heilongjiang University of Chinese Medicine. The findings show that acupuncture helps with the emotional component of PCOS. Overall, the researchers note that acupuncture improved the health related quality of life for the patients. Scores for social functioning, energy and vitality, and general health improved for the patients receiving acupuncture. In addition, the control group did not show any improvements in anxiety and depression, however, the acupuncture group
showed significant improvements
.
Acupuncture was applied 2 times per week for 2 weeks followed by 1 time per week for 6 weeks and another session of 1 acupuncture treatment every other weeks for 8 weeks. The total was 14 acupuncture treatments over a period of 16 weeks. Acupuncture points were selected on the abdomen, lower leg, hand and arm, bilaterally. Manual stimulation and electro-acupuncture were applied to the needles. All patients received the same acupuncture point prescriptions for their treatments.
In a related study, acupuncture successfully induced ovulation in women with PCOS. Acupuncture successfully normalized sex steroid and hormone levels while simultaneously increasing ovulation frequency. In yet another study, electro-acupuncture and manual acupuncture were shown to "improve menstrual frequency and decrease circulating androgens in women with polycystic ovary syndrome (PCOS)." Moreover, the electro-acupuncture group demonstrated effects in the central brain opioid receptors indicating that electroacupuncture may be "mediated by central opioid receptors…." The manual acupuncture group showed changes in brain steroid receptors indicating that acupuncture "may involve regulation of steroid hormone/peptide receptors."
Stener-Victorin, Elisabet, Göran Holm, Per Olof Janson, Deborah Gustafson, and Margda Waern. "Acupuncture and physical exercise for affective symptoms and health-related quality of life in polycystic ovary syndrome: Secondary analysis from a randomized controlled trial." BMC Complementary and Alternative Medicine 13, no. 1 (2013): 131.
Journal of Acupuncture and Tuina Science, 2012, 10(2), R246.3. Teng Hui, Liu Yu-lei, Wang Jun-ling, Xie Ying. Department of Traditional Chinese Medicine, Shenzhen Maternal and Child Healthcare Hospital, Guangdong, China.
Johansson, Julia, et al. "Acupuncture for ovulation induction in polycystic ovary syndrome: A randomized controlled trial." American Journal of Physiology-Endocrinology And Metabolism (2013).
Electrical and manual acupuncture stimulation affects estrous cyclicity and neuroendocrine function in a DHT-induced rat polycystic ovary syndrome model. Yi Feng1,2, Julia Johansson1, Ruijin Shao1, Louise Mannerås Holm1, Håkan Billig1, Elisabet Stener-Victorin1,3 . Experimental Physiology. DOI: 10.1113/expphysiol.2011.063131.